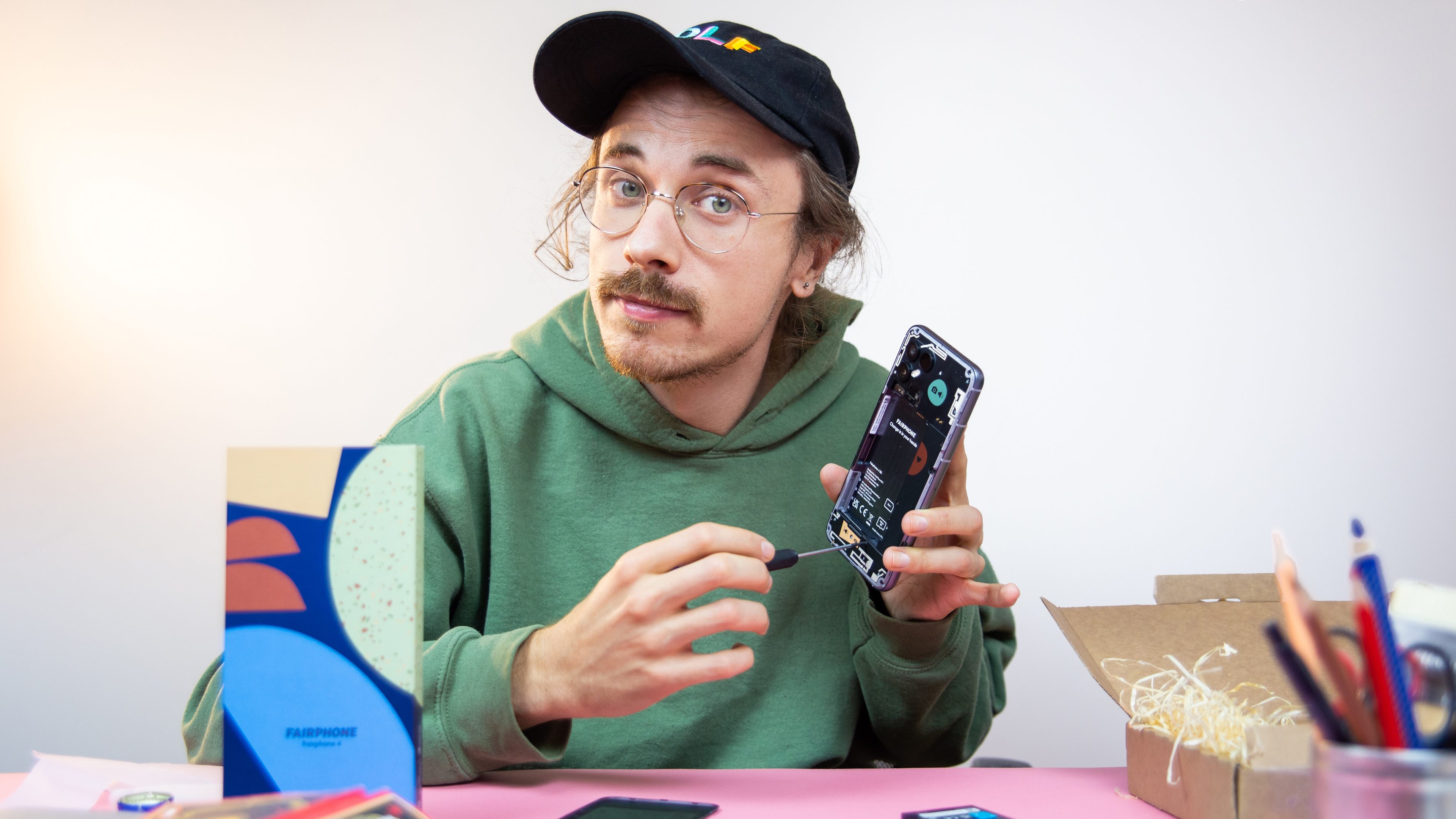 Innovations at Fairphone are not called "Super Retina XDR with ProMotion", but fair working conditions, sustainable materials and modularity. Thus, the Fairphone 4 shines with better modularity, a 5G SoC and a crazy 5-year product warranty. But do you buy a good smartphone at prices starting at 579 euros? I had the Fairphone 4 in hands-on for NextPit for exactly one day!
Good
5 years product warranty

Manufacturer offsets the e-waste of each device

5G compatible

Modular and self-repairable
Bad
Technically far from being up to scratch

Very large and heavy

LC display with thick display edges
Why the Fairphone 4 is almost as expensive as an iPhone
The manufacturer Fairphone has just presented the Fairphone 4 at an online event. The new smartphone looks out of time at first glance with its thick display edges and plastic back. In addition, the MSRP of 579 or 649 euros for a dual camera and a Snapdragon 750G seems overpriced. However, the Fairphone 4 comes up with features that are simply not available from other manufacturers.
Because Fairphone is not a mobile phone manufacturer, but a social business. And this tries to produce the most sustainable phones possible, where the working conditions are also right. Thereby, the sustainable smartphone shines with the following features:
5-year warranty if purchased before Dec. 31, 2022.
Planned Android updates until 2027 (up to Android 15).
E-waste neutral – Fairphone offsets 100% of waste generated.
Fair materials, including recycled plastic and rare earths, and Fairtrade-certified supply chains for gold, tungsten, and other materials.
Easy repairability through modularity – battery, camera module, memory and other components can be replaced via an included screwdriver.
In the run-up to the launch, Fairphone sent me the "4" and I was able to use the phone as a "daily driver" for half a day. Meaning, I put the SIM card of my wholly unfair mobile phone contract into the fair smartphone and observed how the differences are to a "normal" mobile phone.
Matching the version number, I'll tell you 4 things I noticed about the Fairphone 4 after switching from the Xiaomi 11T Pro!
Thing 1: Fairphone 4 is huge, but high quality
What I noticed right after unboxing:
the Fairphone 4 is a huge smartphone
. Despite the moderate screen size of 6.3 inches, the smartphone measures 15.6 x 7.5 x 1.1 centimeters and weighs an estimated 200 grams. So you can't look forward to a slim phone. On the other hand, the phone exudes a very special quality.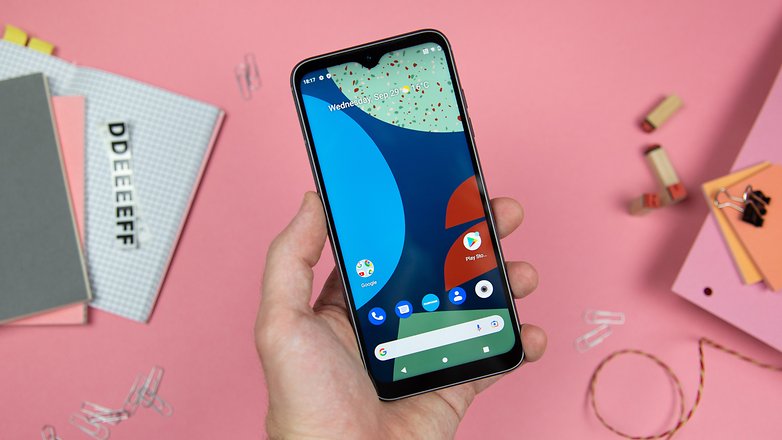 On the one hand, this is due to the choice of materials. A thick aluminum frame and an exchangeable plastic back, together with the Gorilla Glass 5 display, almost create a rugged phone feeling. However, that is a fallacy since the Fairphone 4 neither has an IP certification nor a particularly shatterproof display.
I was pleasantly surprised by the precise vibration motor and the super-fast fingerprint sensor, which sits in the on button on the right side. The volume up and down buttons, which also sit there, are also nice and clicky. The Fairphone 4 was really fun to use in the first few hours!
Thing 2: I wish OLED back with 120 hertz
Admittedly, the switch from the
Xiaomi 11T Pro was a bit tough.
 But the display of the Fairphone 4 is no longer up-to-date as an LC display with HD+ resolution and 60 hertz. In addition, the thick display edges and a water drop notch turn the screen from a multimedia experience to a functional control element.
The color fidelity is a bit dependent on the viewing angle and the edges are surrounded by a slight fringe where brightness is lost. YouTube videos like the exciting new video from the Kurgesagt channel about whether we can stop climate change can still be watched, of course. However, I think that the video is the aspect that would bother me the most about the Fairphone 4 in the long run.
Thing 4: Promising removable battery
As the only smartphone launched in 2021, the Fairphone 4 offers a removable battery!
It holds 3,905 mAh and can be charged by half in 30 minutes via 20 watts, according to the manufacturer. If you buy a second battery with the phone, you can reach a battery level of 100% in about 10 seconds.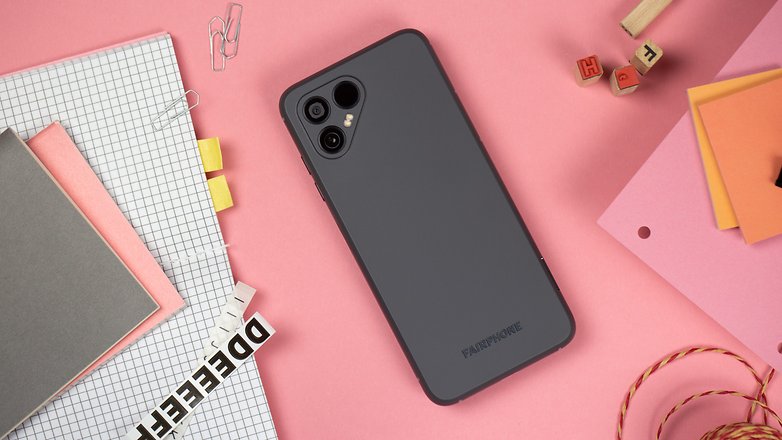 The Fairphone 4 is modular and has a removable back plate. This gives access to the battery and the replaceable components. But even without a second battery, I've been taken with the phone's battery life so far. Out of the box, the battery was charged to just under 75% and 17 hours later I still had 20% left. Here is a screenshot of my battery usage.
First impression of the Fairphone 4
Those who decide to buy the Fairphone 4 do not necessarily want a cutting-edge mobile phone. Instead, Fairphone offers an important alternative to so-called "fast phones" which, according to a report, produce an average of around 89 kilograms of electronic waste. An alternative to smartphones that have hardly any battery life left after a few years and break when repaired.
Fairphone 4: Prices in check
|   | 6 GB / 128 GB | 8 GB / 256 GB |
| --- | --- | --- |
| Price | 579 Euro (around $670.90) | 649 Euro (around $752.00) |
| Release | 25. October 2021 | October 25th, 2021 |
In this respect, Fairphone could improve even further and especially the compensation of the resulting electronic waste will please customers who are interested in sustainability. For a price of at least 579 euros, there is also an upgrade that brings fair smartphones at least a little closer to today's standards with 5G, more powerful main cameras and quick charging.
"Android 15? Well, whether you want to use the Fairphone 4 for that long…" – that's exactly what I have to find out in my in-depth review. So stay tuned!


* This article first appeared here